No Fail Policy Updated: Now Result of Any Board Will Be ..
No Fail Policy Updated: Now Result of Any Board Will Be in a new manner. Till  now there was a policy that student of lower class would be pass at any rate but this policy is mis used by certain student and did not care on study.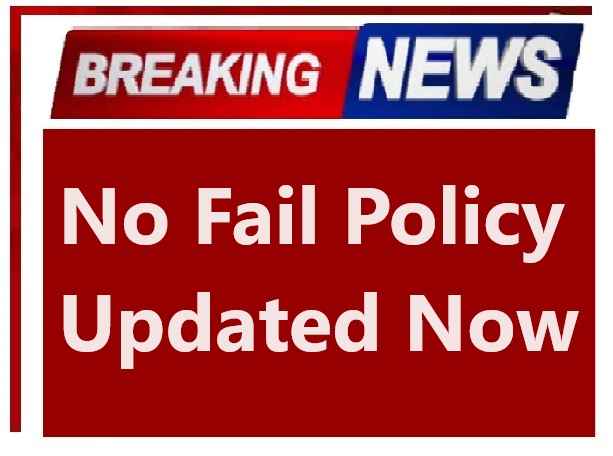 Now this policy has been updated in a different view. Now we will discuss not only this policy but also on zero rejection policy in India.
No Fail Policy Updated 2023-24
No Fail Policy Updated:  The 'no-detention' or 'no-fail' provision, laid down under Section 16 of the Right To Education (RTE) Act, prohibits schools from detaining or expelling any student up to class 8. Under the current 'no-fail' policy, all students are promoted to the next grade up to class 8.
What is No Fail Policy / Rule ?
As per report the NO FAIL POLICY was adopted for many years but this policy was hanel as mis uses by certain student . they have not focus in their study as well . This policy was mostly fitted for lower class of all board school
Pros and Cons of This Policy
There was many Pros and Cons of above mention policy. Student of lower class felt No pressure which was badly effect on him/her mentally as well as physically health.  Some student taken its in negative and showed non interest in their study well .
New Update on No Fail Policy 2023-24
According to latest news, now student would be fail if they have not done correct performance. Although this was not only in lower class but in higher class of certain board such as State and CBSE/ CISCE. Motto of this update to improve the quality of education in more effective way.
New Policy would be Beneficials for Student Carrier
Expert tells that this updated policy will be more profitable for student in future. It is the age of competition. Student must be creative mind with self decision capacity. Therefore strict decision of this policy would be more effective.
More Skill Based Questions
As per latest guideline of educational board All of them are doing research by changing the scenario of question paper in different manner . Traditional method of question paper have many defects. Therefore each educational board updated themselves for better evaluation in the question paper.
Thanks