Optical Illusion Image for IQ Test
Optical Illusion Image for IQ Test: Try to test your intelligence by seeing all 7 people and one cat in this viral optical illusion image, see if you can spot all the hidden faces and one cat inside in under 30 seconds Will get?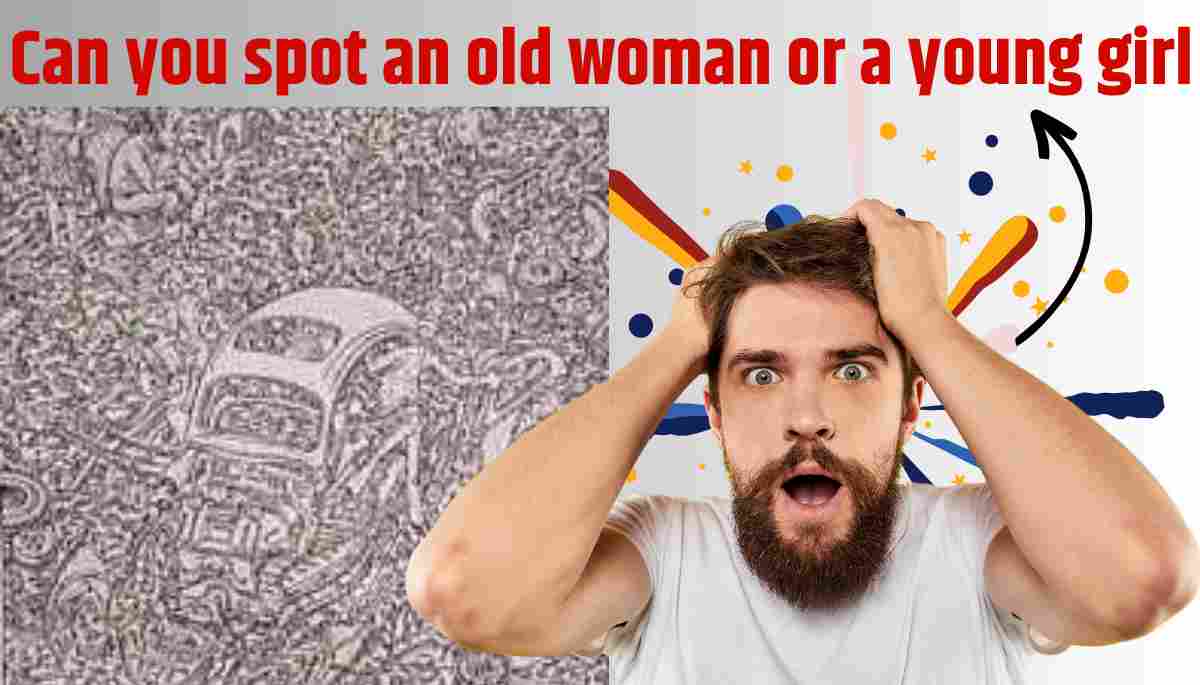 Optical Illusion Image for IQ Test
IQ Test Optical Illusion: An optical illusion is an object or drawing or picture, seeing which creates a disturbance in the mind and shakes the mind for a time, optical illusion looks different when viewed from different viewpoints. Forms are visible. Optical illusions can take many forms such as physical, physiological and cognitive illusions. These optical illusions are also a part of the field of psychoanalysis as they shed some light on your personality traits and IQ level. A normal human brain tries to perceive things or images differently, creating different perceptions from each angle. One such clever illustration is a viral optical illusion image in which images of 7 people and a cat are hidden. You people can know your IQ by finding all these in this picture in 30 seconds.
Can you spot an old woman or a young girl and a cat hidden in the optical illusion?
The above image was shared by @darkseyidy on Tik Tok. The challenge was to see 7 people and a cat in a picture, which would tell whether your brain is in the best condition or not. This optical illusion can help you know your intelligence quotient and IQ level. The more people you can see, the higher your IQ level is considered.
If you managed to see 7 people and a cat, your brain is "in the best condition".
If you were able to detect 6 faces in the illusion, your brain is "in fine shape".
If you can only find two or three, it means your brain "needs help."
How many faces did you see in this image?
Let's take a closer look at the optical illusion image and try to figure out where 7 people and a cat are located.
2 people are at the top left of the image and 1 person is at the middle top of the image. 4 people are near the car and the cat is at the bottom right of the photo.
An optical illusion image is a visual representation designed to deceive the human eye, creating the impression of seeing something that doesn't match reality or appears to behave differently than it should. These images exploit the brain's visual perception, causing the viewer to interpret the image in a way that contradicts the actual physical properties of the object or scene depicted.