No Board Exams in 10th: Know the Truth Here
No Board Exams in 10th: Know the Truth of Viral Claim. Nowadays a message is going viral on social media. This message is related to the claim of abolishing the new education policy and the 10th board examination under it
No Board Exams in 10th: New Education Policy
No Board Exams in 10th: A message is going viral on social media. It is being claimed that the  New Education Policy 2020 has been approved by the Central Cabinet from the Government of India. In this way, after 36 years, NEP i.e.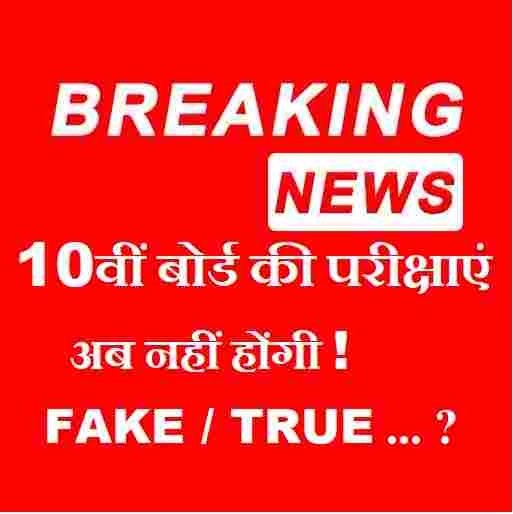 New Education Policy has been implemented in the country. An important rule in its rules is that now there will be no 10th board exams in the country, that is, the 10th board is being abolished.
 Parents and Children Confuse on "No 10th Board Exam in 2024"
Ever since this message went viral, many questions have arisen in the minds of parents and children, among them there is also a question whether there will be no class 10 exams now, is the government going to do away with board exams?
PIB has dismissed the message as completely false/Fake
However, PIB has done a fact check on this and has dismissed the entire message as completely false. PIB has also shared the screen shot of the viral message. He has termed the claim related to abolition of 10th class board exams under #NewEducationPolicy as fake. On PIB, the government has made it clear that there is no provision in the new education policy to end class 10 board exams.
PIB Advised Parents and Children to Ignore  Such Rumours
PIB has also advised parents and children to avoid such rumours, and asked others to avoid posting such misleading and fake tweets further. Describing this news as completely baseless, PIB in its tweet has also asked people to be careful.
Such news and claims create confusion among the students and waste their valuable time.
–: also visit:–
Good habits of Parents Can Make Children Successful
All Govt / Private School Closed for 45 Days
Thanks