Which Stream is Better for Class 11 and Why, Check Before Admission
Which Stream is Better for Class 11 and Why The high school result declared and now student want to take admission in class 11. If you have also this type question that  Which is the toughest stream in / easy in class 11? And which stream is best for class 11 science / commerce / humanity (Art) How to choose right subject/stream in class 11. then this post is for you.  Which Stream is Better for Class 11 Science / Commerce / Humanity (Art).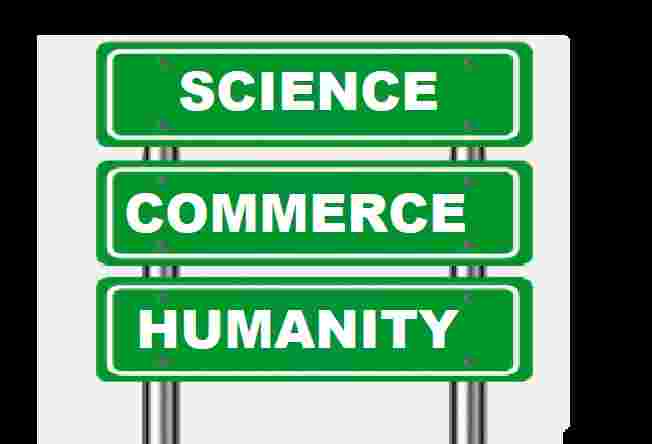 Taking the decision of which stream is better in Class 11 can seem daunting at first, but with careful consideration and research it can be made much easier. It is important to consider all relevant elements of your interests, personality, aptitude, and long-term goals before making a final decision.
How To Choose A Stream In Class 11
It is essential to remember that the decision of which stream to pursue in Class 11 will ultimately impact your entire destiny, so this should not be taken lightly. With honest self-reflection, careful research, and guidance from trusted sources, choosing a stream can become an informed step towards success.
Commerce VS Science: What to Choose for class 11 Students and which is better?
Before taking admission in class 11 please deeply compare the both stream goodness and badness. then take final decision. Do not follow the suggestion of non-trusted sourced.
The subject combinations vary slightly for the national (CBSE, CISCE, and IGCSE, State Board) and state education boards. Remember, these subjects have been added to the streams of Class 11 to assist students in choosing the right professional career after completing the higher secondary level of education
Benefit of Commerce Stream in Class -11
Commerce stream has always been in great demand and provides exciting job opportunities on a large scale. If you are confident enough to study Commerce and are interested in commercial subjects, you should go ahead with commerce to gain relevant insights and practical knowledge.
Fit for Accounting Job
But some students may be good at math and may find the commerce stream interesting; such students can excel in accounts as it provides an array of job opportunities in the financial sector. Commerce students can go ahead being a (Chartered accountant- CA), (Company secretary -CS), Marketing Manager, HR-Payroll, accountancy and many more Job openings are available in the market with students relating to commerce background.
The primary subjects in Commerce for the class are
1) Finance. 2) Business studies,  3) Economics
Benefit of Science Stream in Class -11
Science is a fascinating subject, and you get a plethora of job options after graduating from science. If you score very well in physics, chemistry and math, then, it would be the right decision to choose science in class 11.
Innumerable Opportunities in the Science
In today's times, there are innumerable opportunities in the Science and Commerce stream. You cannot define which is better an option. However, technically speaking,Science steals the show as students get exposure to the latest technology and innovation. So, if you are fascinated by the world of science, without a second thought, choose science.
The core subjects in science for class 11th are:
1) Physics
2) Chemistry
3) Maths / Biology
4) Computer Science/ Hindi/ Physical Science.
However, there is no comparison between Commerce and Science as both have their unique career path. Therefore, any subject chosen in class 11, whether Commerce or Science, should be relevant and entirely depends on individual interest.
HUMANITIES / ARTS STREAM
The Humanities or Arts Stream consists of Social Science subjects such as History, Geography, Psychology, Sociology, and Political Science as core subjects. Electives include Mathematics, Economics and Marketing.
Humanities students can choose careers in Mass Communication, Journalism, Writing, Film Making and Community Service & Teaching among others. Students who choose
Conclusion
Take suggestion from education counsellors, subject experts, senior students and parents. Let them enlighten your path with experience and knowledge. Focus on finding how many subjects are in the 11th Class stream and develop the right combination. Choose subjects according to your dream career
–: also visit :–
thanks.