How to Prepare for CISCE Exams in 15 Days- Expert Tips
How to Prepare for CISCE Exams in 15 Days to get more than 90%. This would be only possible by following given rules. You know that CISCE exam is going to held from middle of February in ISC while in ICSE would began from last week of February.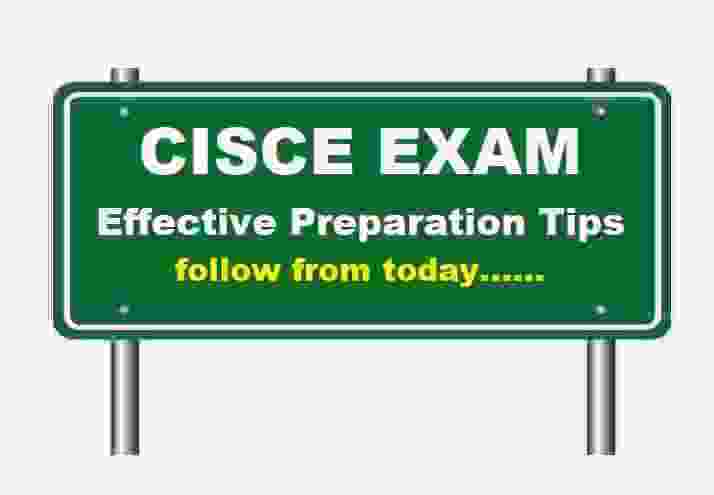 Therefore we will discuss here some important tips given by expert for cracking upcoming board exam.
How to Prepare for CISCE Exams in 15 Days- Expert Tips
As per report now student of not only CISCE but also CBSE and other board feeling hypertension regarding their exam. So there shoud be follow effective revision plan with psycological method. Let us start it now..
15 Day Strategy for Board Exam Preperation
First, Find Out What Factors Are Wasting Your Time Swipe Off
Plan Flow Charts and Diagrams for Quick Revision
Prepare Those Chapters That Have a High Weight of Marks
Study In a Group To Solve Doubts Regarding Topics
Revision on What You Have Studied
Understand the paper pattern by specimen paper
Need is a quiet place with a study table(not in bed) where you can spread out your study materials.
Expert Tips to Prepare for Board exam in Two week
It is easy to say but difficult in reality to make a effective study plan. One Plan can not be adopted to all student due to nature , timing, family atmosphere and health.
Even we are giving common tips for preparation of exam. follow these tips as strictly as possible.
Revision Time Table
Prepare a revision time table in reverse order of your date sheet . Without a blue print for a plan you can not get the expected result in any field-
 Prepare Summary Notes
Learning / studying orally without written on notes favors for forget soon. Therefore you should prepare a summery notes subject wise / chapter wise. Psychologist said that written material stay for a longer into your mind than orally reading.
Eco Friendly Study Table / Room
Atmosphere play an important role to do a project more successfully in better way. Hence your study room table should be totally eco friendly with revision date sheet and important formula chart. All books organize in a almirah near study table. Fix chart of formula, periodic table in your room on wall.
Create group Discussion
The group discussion is the indirect test to memories your topics in more effective ways. you can guess your weakness to improve it.
Giving Online / Offline Test Frequently
Giving Online / Offline Test Frequently is also very important. This increase your confidence level in positive manner. It is also gives an idea about the answer format in descriptive type questions.
Strong Will Power
This is the most effective and turning point of your preparation strategy. A strong will power enhance the result of any target. Therefore develop a very strong will power into your mind.
Develop Competition with Class mate
Psychologist suggest that creating competitions with other is also a best factor to achieve your goal. It is a type of addiction which gives you a positive strategy to perform better than ever.
–: also visit :–
Thanks