CISCE Proposes to follow This for ICSE School
CISCE Proposes to follow This for ICSE School in his circular.  This new rule may be applied in next upcomong session through all ICSE school. This new scheme is similar to CCC pattern. Let us start what are the new proposal and its merits .
CISCE Proposes to follow Bagless Class for ICSE School
As per media report The Times of India Dated 28th January,The Council for the Indian School Certificate Examinations issued a guideline to ICSE schools on bagless days that it proposes to introduce in middle school soon. Initially, at least 10 bagless days or 60 hours a year are being earmarked for students of classes VI to VIII.
Fun and Learn Motto as New Education Policy
The CISCE added that bagless days will help children experience joyful learning with fun. According to the  cisce chief executive and secretary Gerry Arathoon,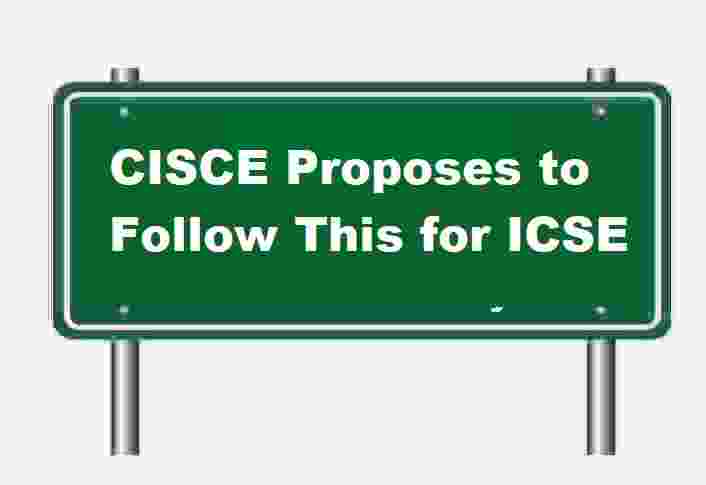 it is a step towards exposing students to vocational crafts and connecting them with skillfull activities so that it addresses the limitations of bookish knowledge by integrating its application in real-life situations.
Encourage Experimental and Creative Learning
CISCE chief executive and secretary Gerry Arathoon urged schools to follow all necessary action to encourage experimental and creative learning by providing  opportunities to ICSE students to express themselves  in most suitable environment.
These Type Activity in Bagless Day
During these 10 bagless days, students will participate in educational tours and field visits, experiments, nature explorations, surveys and case studies and interviews involving community and parents.
Principals said the activities will also foster development of soft skills such as aesthetic values, cooperation, team work and also promote dignity of labour through hands-on activity in local vocations such as carpentry, electrical work, gardening and pottery
…..But Teacher Are Free to Adopt Own Activity Also
Teachers are free to use the ideas given in the guidelines, make flexible changes as needed and add their local flavour," Arathoon said.
–: also visit :-
Thanks